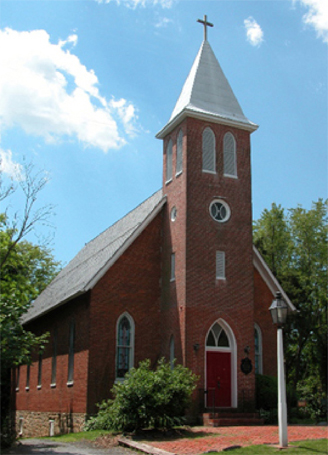 The Hill Chapel, located in historic downtown New Market, Maryland, is an ideal location for your upcoming ceremony. As a non-denominational facility, all are welcome.
The chapel, originally built in 1867, provides a beautiful and quaint setting for your ceremony. Hill chapel can accommodate up to 120 guests, and has partnered with several local establishments to ensure that everything from rehearsal to reception is to your specifications.
New Market, Maryland is located 40 miles from Washington, DC and Baltimore, MD. It is known for it's rustic charm and also as the antiques capital of Maryland.
For more information on The Hill Chapel, our services, rates, or to begin planning your special event, please contact us at 301-882-7172 or hillchapel.hill@gmail.com